ADMINISTRATION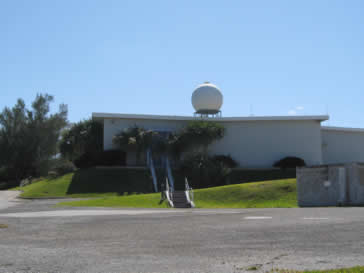 The Station Director was usually a NASA employee, whereas employees under him were employed by Bendix Field Engineering Corporation which had the contract to operate and maintain 12 tracking stations and a tracking ship in the world-wide NASA network. During the peak of the Apollo Missions there were some 132 employees at the local tracking station, most were American and approximately 50 of these employees were Bermudian.
Zolita Lambert Oliver (Admin)
Jean Oliver Richardson (Admin)
Manuel Pimental (teletype)
LOGISTICS: Bermudians assigned to the Logistics Department assisted in the requisitioning and control of a spare parts inventory which was essential to the success of a mission. The complete and accurate inventory of spare parts was a contributing factor in the Bermuda Tracking Station to support hundreds of spacecraft launches.
Vernon Rawlins Oct 11th, 1965 - Jan 8th,1988 (Asst. Logistics Supervisor) Vernon was responsible for the day to day management of the logistics department including storage, supply and stock control functions of the department which operated a multi-factor stores complex covering building materials, transport and mechanical spares, power generation spares, electrical and electronic spare parts. Vernon had the privilege of working under four experienced and knowledgeable managers: Tom Nicholson, John Gillan, Fred Feuer, and Robert "Bob" Lynch. The contract called for the position of Logistics Manager to be filled by a U.S. Hire employee.
Vernon comments: "My 22 years of employment at the station was a rewarding and enjoyable one. The experience of working in the field of logistics paid dividends as I was exposed to many large projects and worked with the U.S. Navy Transportation (Sea Transport) Department and major Aerospace contractors ie. RCA, Raytheon Corporation, Vitor Corporation and Ford/McDonald Douglas Corporation. I went on secondment to the NASA Grand Bahamas Tracking Station, The Ascension Island Tracking Station and the opportunity to attend short training sessions at the Network Logistics Depot, NASA Goddard Space Flight Centre, Baltimore Maryland, and the Marshall Space Centre, Huntsville, Alabama. Meanwhile, I had enrolled in evening classes at City Colleges of Chicago and University of Maryland at the U.S. Naval Air Station, Bermuda. Finally, I terminated my employment with NASA in order to attend college full-time. I graduated from Western New England College in 1990 with a degree in Business Administration. I will always have fond memories of the NASA Bermuda Tracking Station as it provided me with a good educational and work foundation for life's challenges in the future."
Dorothy M. Peniston (Anderson) 1965-1971 (Logistics)
Evangeline (Brownie) Smith (Rawlins) Sept 1968-June 1971 (Logistics)
Noel (Pete) Bascome (Logistics)
Randy King (Logistics)
Earlston Robinson (Logistics)
Standford Smith (Logistics)
Wesley Dill (Logistics)
Phyllis Akinstall (Logistics)
Don Laurenceo (Logistics)